Preparing Your Home For Sale
---
Easy Inexpensive Ways For Preparing Your Home For Sale
WHAT'S MY HENDERSON HOME WORTH TODAY? FIND OUT NOW!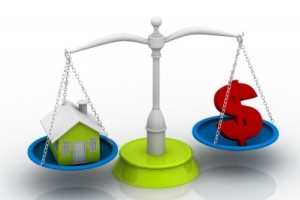 Now that you have decided to sell your home in the Henderson NV area, I am sure you are wondering how to prepare your home to sell quickly and for the highest amount. Fortunately there are several easy inexpensive ways for preparing your home to sell and stand out to prospective home buyers, because the last thing you want is for your property to sit on the market with no offers. The best way to prepare your home for sale is to look at your property with an objective eye and put yourself in a buyers shoes.
Curb Appeal
The first thing a buyer will see is the curb appeal as they drive up. They will be making judgments from the first moment they see the home, and it's a fact that acquiring the highest amount of money and elevating your home above the rest in the same price range often comes down to first impressions. Sometimes they will even not get out of the car to view the home because of the curb appeal. There are several easy steps you can take to ensure this will not happen. The most inexpensive and effective way to maximize curb appeal is to make sure that your yard is free of all weeds, clutter and trash. If you have grass make sure it is green. I know in Henderson hot desert heat keeping your grass green can be difficult, however if you follow the watering schedule it can be done. Trim all trees and bushes. Clean windows and the front door. Also complete any projects or minor repairs that may have stacked up. The buyer will think that there will be problems inside if there are problems outside and that could equal less money in your pocket.
Staging
Did you know that well-placed furniture and depersonalizing your property can help the buyer picture themselves living their. If furniture is placed properly it can make a room seem larger. Or that something as simple as opening the blinds or turning on lights can make a room seem bright and cheery.  It's true, which is why staging your home to look its absolute best is an important factor in the selling process. Some inexpensive ways to highlight your home's best features would be to update the interior with fresh paint in neutral tones and new fixtures. Depersonalize by removing family photos, religious items, political posters and any kids drawings or pictures off of refrigerator. Remove clutter by removing knickknacks and excessive furniture. Do a deep cleaning and stage the house to show how the rooms are supposed to used.
Accessibility
Accessibility to view the property plays a major role in the time on market. The more flexible you are about showings, the more people will be able to see you property. If you put restrictions on when a buyer can view the property it will ultimately add up to a longer time on market and possibly less money in your pocket. Be ready to welcome prospective buyers from morning to evening and even on the weekends. Sometimes there will be very little notice. Some suggestions to do  for showings would be:
Turn on all lights and open the blinds during the daytime.

Play quiet background music and infuse your home with a comforting scent.

Have a safe and comfortable place for all pets during showings. It is even better to remove the pet from the home and all their goodies.

If you can vacate the property when being shown to prospective buyers. This will make the buyers feel more comfortable during the showing. If you can't vacate staying in another room and let the agent show the buyer around is best.
Have a home in Henderson to sell? Call 702-291-8126 to discuss your potential home value and our comprehensive marketing plan. On average, The Gonzales Team gets Henderson homeowners 102% of their asking price.
Image courtesy of [home on scales by renjith krishnan] at FreeDigitalPhotos.net