Why are you Selling your home?
What is the Reason for Selling Your Property
WHAT'S YOUR HENDERSON NV HOME WORTH? FIND OUT NOW!
If you would like to speak with a real estate agent about selling  
your property contact the Gonzales Team at [email protected]
or 702-291-8126.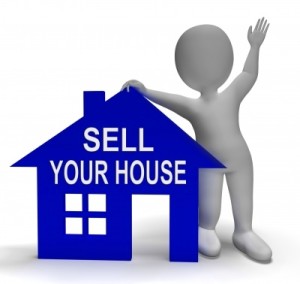 Why are you selling your home? The reason for selling your property can way very heavy on your motivation and price. Your circumstances and reason for selling can either have a positive or negative impact depending on how you set up the process with your real estate agent at the listing appointment. During the Gonzales Team listing consultation process we will go over your needs analysis to ensure that we know what is important to you during the move. This will ensure that you are on the right path for your circumstances.
Selling a home can be more of an emotional roller coaster than buying a home. Many factors go into the decision of selling a home. Are you being relocated for work, moving out of state, buying a bigger home or retiring and downsizing? Going through these life changes while moving out of your comfort zone can have an enormous impact on you and your family. It can also impact the urgency of the sale which in turn can affect the list price and the net in your pocket. We understand that sometimes you have a choice in the reason that you are selling and sometimes you don't. We experienced that for many years with our clients who have had to short sale or relocate for a job or family.
The situation that I see that has the most negative impact is when you buy a house before selling your house. I understand that most homeowners are thinking that if they buy before they sell then they will not have to pay money to move twice. The savings of not moving twice sometimes is a drop in the bucket of what you would be leaving on the table because you need to sell fast after you have purchased a new house. There are options to this situation that we have helped many clients plan prior to listing so that we can negotiate for them during the offer process.
If you are interested in selling your home and the options available to you contact the Gonzales Team because having a plan in place with your Real Estate Agent prior to putting your home on the market can have a positive impact on the entire process which can equal more money to you!
[wnt_featured keyid="1″ autoplay="true" direction="left" speed="5″ ownertype="agent_broker" maxresults="50″ /]
[wnt_grid keyid="1″ maptype="disabled" ownertype="all" paginated="true" sortoptions="true" maxresults="50″ search_mode="form" primarysearchtype="active" searchtype="city" state="NV" min_price="250000″ max_price="300000″ listing_status="Active" city="Boulder City,Las Vegas,Henderson,North Las Vegas" /]
All CURRENT available homes in Las Vegas NV
All CURRENT available homes in Henderson NV
Henderson NV Homes under $100,000
Henderson NV Homes $100,000 – $200,000
Henderson NV Homes $200,000 – $300,000
Henderson NV Homes $300,000 – $400,000
Henderson NV Homes $400,000 – $500,000
Henderson NV Homes $500,000 – $600,000
Henderson NV Homes $600,000 – $700,000
Henderson NV Homes $700,000 – $800,000
Henderson NV Homes $800,000 – $900,000
Henderson NV Homes $900,000 to $1 Million
Henderson NV Homes $1 Million to $20 Million
Las Vegas NV homes under $100,000
Las Vegas NV Homes $100,000 to $200,000
Las Vegas NV Homes $200,000 to $300,000
Las Vegas NV Homes $300,000 to $400,000
Las Vegas NV Homes $400,000 to $500,000
Las Vegas NV Homes $500,000 to $600,000
Las Vegas NV Homes $600,000 to $700,000
Las Vegas NV Homes $700,000 to $800,000
Las Vegas NV Homes $800,000 to $900,000
Las Vegas NV Homes $900,000 to $1 Million
Las Vegas NV Homes $1 Million to $20 Million
Image courtesy of [Show your house home shows putting your house on the market by stuart mills] at FreeDigitalPhotos.net