89011 Homes For Sale
Search Homes for Sale in 89011 zip code
What's My Henderson home worth today? Find out NOW!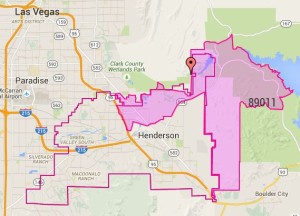 The 89011 zip code is located in the area furthest East in Henderson from the 93/95 freeway east to Lake Mead National Park. As with most zip codes in Henderson, there is a wide variety of homes available from Luxury mansions to first time starter homes and everything in between. Some of the more popular master-planned communities are in the Henderson 89011 zip code such as Lake Las Vegas, Cadence, Calico Ridge and Tuscany. View Henderson zip code map.
Lake Las Vegas is a major master planned community in the 89011 zip code on the way to Lake Mead. Lake Las Vegas has hotels, shopping, a man-made lake, golf course, highrise condos, single family homes, and luxury mansions. Lake Las Vegas is also known for Celine Dion living in the luxury South Shores along the man-made lake.
Search Homes for Sale in 89011
[wnt_featured keyid="1″ autoplay="true" direction="left" speed="5″ ownertype="agent_broker" maxresults="50″ /]
Homes for sale in 89011 Under $100,000
Homes for sale in 89011 $100,000 - $200,000
Homes for sale in 89011 $200,000 - $300,000
Homes for sale in 89011 $300,000 - $400,000
Homes for sale in 89011 $400,000 - $500,000
Homes for sale in 89011 $500,000 - $600,000
Homes for sale in 89011 $600,000 - $700,000
Homes for sale in 89011 $700,000 - $800,000
Homes for sale in 89011 $800,000 - $900,000
Homes for sale in 89011 $900,000 - $1 Million
Homes for sale in 89011 $1 Million - $20 Million
[wnt_grid keyid="1″ title="All CURRENT Available Homes For Sale in 89011″ maptype="below" ownertype="all" paginated="true" sortoptions="true" maxresults="50″ search_mode="form" primarysearchtype="active" searchtype="zip" state="NV" zip_code="89011″ single_family="y" min_price="70000″ max_price="1000000000″ listing_status="Active" /]