How is the Henderson Nevada Real Estate Market? 2-1-2016
---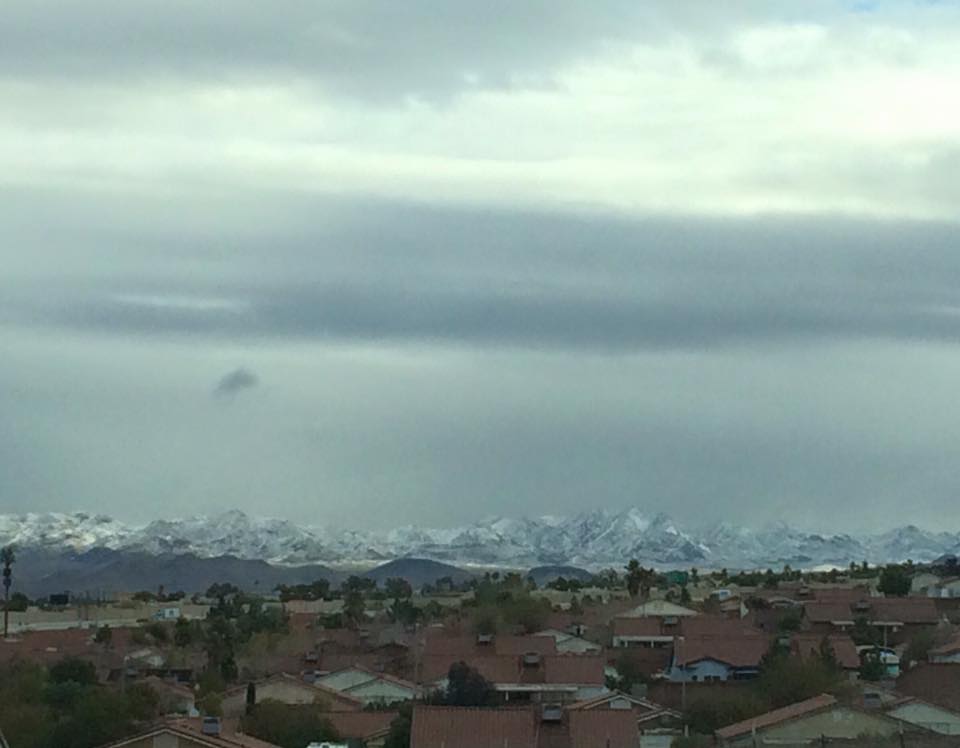 How is the  Henderson Nevada Real Estate Market?
I work in the Henderson Nevada market every day helping buyers and Sellers; Don't you want a Realtor working for you who knows the market?
It was pretty amazing to wake up to the Henderson McCullough mountains blanketed in snow this morning. Just a few days ago we were lounging around in 70 degree sunny warm weather. This storm before the calm of the summer months is odd for us. However in the world of real estate right now it is the opposite. We are in the calm before the storm. If you are thinking of selling your home in the spring? Why wait until everyone else is selling, too? This would be the storm of real estate months. We are advising our clients to get a head start on the crazy spring selling season by listing their homes strategically earlier than the rest. The buyers are out there right now, and they're ready to move. Call Ernie Gonzales 702-291-8126 or message us so that you can get ahead in this competitive market. 
For more information about Henderson Nevada real estate market and  a FREE up to date list of homes for sale in your price range; contact Ernie Gonzales today at 702-292-8126.
How is the Henderson Nevada real estate market?
∼Currently, there are
1598
homes for sale in Henderson Nevada
In the past 7 days, the Henderson market experienced;
195  New listings

3 New land listings

0 New multi-family listings

39 Listings back on the market

147 Listings with price reductions

25 Listings with price increase

162 Listings contingent

49 Listings withdrawn

47 Listings expired

35 Listings pending

126  Listings closed

0 New High Rise listings

13 New Short Sale Listings

11 Foreclosure Listings
∼Currently there are
418
homes in Henderson Nevada that have been on the market more than 100 days
∼Currently there are
150
 homes in Henderson Nevada on the market more than 200 days
About Henderson:
Henderson is only located 16 miles Southeast of downtown Las Vegas and has the small town feel with all the big city amenities. Henderson is situated in the McCullough Mountain range above the city of Las Vegas which affords great views of the city lights. Henderson has a population of 270,811 and is the 2nd largest city in Nevada. Henderson has been ranked by Forbes magazine as America's Second Safest City 2011. Bloomberg Businessweek named Henderson "One of the best cities to live in America" and in 2014, the FBI Uniform Crime Report ranked Henderson as one of the top 10 Safest Cities in the United States. Henderson features many master planned communities for residents of all stages of life and interests.
Henderson communities include:
What has recently sold in Henderson Nevada
I want to help you with your real estate needs so if you are considering selling your home or purchasing a new home in the Henderson area I would appreciate the opportunity to earn your business and exceed your expectations with our comprehensive online marketing plan and hands-on professional guidance for all your real estate needs. Work with me!
Call Ernie Gonzales at 702-291-8126 or email me at [email protected]
[wnt_grid keyid="1″ maptype="disabled" ownertype="all" paginated="true" sortoptions="true" maxresults="25″ search_mode="form" primarysearchtype="active" searchtype="community" state="NV,UT,CA,AZ" min_price="70000″ max_price="1000000000″ listing_status="Active" community="Green Valley||Henderson,Green Valley||Las Vegas" /]