What is Escrow?
---
What does Escrow Mean?
WHAT'S YOUR HOME WORTH TODAY? FIND OUT NOW! 
If you are thinking of selling your property contact the Gonzales Team to receive a FREE Market Insider report. Ernie and Leah Gonzales 702-291-8126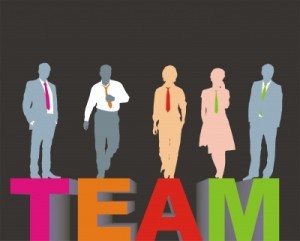 You now have an accepted offer and the next step your agent says that is going to happen is escrow. What is escrow? Escrow is the time period from executed contract to the closing date. Typically the escrow process takes 30 days to close. However depending upon the type of transaction, escrow can be as short as a few days or as long as 90 days or even longer.
Simply defined, escrow is a deposit of funds, a deed or other instrument by one party for the delivery to another party upon completion of a particular condition or event.
Many important steps take place during the escrow process. First and foremost the buyer deposits the agreed amount of Earnest Money Deposit from the contract into the Title Company. Either the buyer can give a check to the real estate agent to deliver to title or they can wire the funds directly into escrow. This needs to be done within 24 hours of contract acceptance.
The escrow officer at title will follow the instructions of the executed contract and work with the lender to close the transaction. The title company will execute escrow instructions, pull a title report, order all demands and liens, order HOA, complete lender conditions, compile numbers for lender, payoff bills, meet with the buyer and seller to sign documents and then finally record the deed.
Title handles the legal escrow process to transfer ownership, the lender takes care of the loan process during escrow and the real estate agents remove all contingencies during escrow and assist the buyer and seller to get to the closing.
The title company during the escrow process safeguards all parties interests. They are only a third party and must follow instructions that are agreed upon by all parties involved.
All CURRENT available homes in Las Vegas NV
All CURRENT available homes in Henderson NV
Las Vegas NV homes under $100,000
Las Vegas NV Homes $100,000 to $200,000
Las Vegas NV Homes $200,000 to $300,000
Las Vegas NV Homes $300,000 to $400,000
Las Vegas NV Homes $400,000 to $500,000
Las Vegas NV Homes $500,000 to $600,000
Las Vegas NV Homes $600,000 to $700,000
Las Vegas NV Homes $700,000 to $800,000
Las Vegas NV Homes $800,000 to $900,000
Las Vegas NV Homes $900,000 to $1 Million
Las Vegas NV Homes $1 Million to $20 Million
Henderson NV Homes under $100,000
Henderson NV Homes $100,000 – $200,000
Henderson NV Homes $200,000 – $300,000
Henderson NV Homes $300,000 – $400,000
Henderson NV Homes $400,000 – $500,000
Henderson NV Homes $500,000 – $600,000
Henderson NV Homes $600,000 – $700,000
Henderson NV Homes $700,000 – $800,000
Henderson NV Homes $800,000 – $900,000
Henderson NV Homes $900,000 to $1 Million
Henderson NV Homes $1 Million to $20 Million
If you are thinking of selling your property contact the Gonzales Team to receive a FREE Market Insider report. Ernie and Leah Gonzales 702-291-8126
The Gonzales Team of Keller Williams Realty Henderson NV
Ernie and Leah Gonzales
[email protected] 702-291-8126
10424 S. Eastern Ave, #200
Henderson NV 89052
Image courtesy of [Team colored people by Vlado] at FreeDigitalPhotos.net