Free Things to do in Henderson NV | St. Patrick's Day 2015
---
Free Things to do In Henderson NV
Gonzales Team of Keller Williams Realty Henderson NV
Ernie and Leah Gonzales 
702-291-8126 [email protected]
www.gonzalesteam.com
Keller Williams Southern Nevada
10424 S. Eastern Ave Suite 200
Henderson NV 89052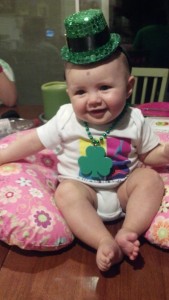 The city of Henderson is hosting it's annual St. Patrick's Day Parade and carnival events downtown on Water Street. The Southern Nevada Sons and Daughters of Erin are hosting the weekend festival and the parade on Saturday morning with the theme of "Love, Loyalty, friendship". Come have fun and celebrate the Luck of the Irish.
Where: Downtown Henderson Events Plaza 200 Water Street, Henderson NV 89015
When:
Friday March 13th 2015 5 p.m. to 10 p.m. Carnival and Festival
Friday March 13th 2015 6 p.m. – 9 p.m. Live Entertainment
Saturday 10 a.m. Parade
Saturday 10 a.m. – 10 p.m. Carnival and Events
Saturday Noon – 5 p.m. Car Show and Awards Visit the Southern Nevada Son's and Daughters of Erin Website for information on the car show
Saturday Noon – 5 p.m. Live Entertainment
Sunday  Noon – 6 p.m. Live Entertainment
Sunday Noon – 7 p.m. Festival
Sunday Noon – 9 p.m. Carnival
Cost: Admission to the carnival, festival and live entertainment is complimentary.
Carnival rides require purchased tickets:
Single tickets $1.25
Family book of 24 tickets $24
Family book of 40 tickets $40
All day pass arm band $30 (unlimited rides valid day of purchase only)
Download your free map of the parade and PDF of the live entertainment schedule

Gonzales Team of Keller Williams Realty Henderson NV
Ernie and Leah Gonzales 
702-291-8126 [email protected]
www.gonzalesteam.com
Keller Williams Southern Nevada
10424 S. Eastern Ave Suite 200
Henderson NV 89052
Ernie and Leah started the Gonzales Team in 1999 however they have been selling real estate in Henderson NV since 1995. Ernie and Leah have raised two wonderful children in Henderson and now have a gorgeous grand daughter, Kendra. Kendra is the little Leprechaun in the picture.
 As local agents with over 20 years experience living and selling in Henderson we have been able to put together a complete online guide of Henderson and Homes in Henderson. You will be able to find all CURRENT available homes in Henderson, Las Vegas, Boulder City and North Las Vegas including; traditional sales, foreclosures, short sales, auction properties and much more. We have our complete search set up to send the most recent just listed properties so that you see them before the hit the other major real estate search engines. With our system you will be able to view the homes immediately and we will not send "contingent" or "pending" properties that are already in escrow. This will save your time and eliminate frustration.
All information on Downtown events are compliments of the City of Henderson Website www.cityofhenderson.com