How to Buy a House Before Selling Yours
How to buy a house before selling yours
Gonzales Team of Keller Williams Realty Henderson NV
Ernie and Leah Gonzales
702-291-8126
www.gonzalesteam.com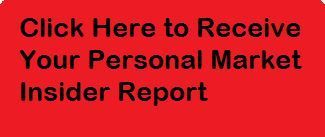 Many homeowners who are thinking of downsizing or moving-up will face the cart before the horse dilemma. Should I sell my current home before I buy a new home, or buy a new home before I sell my current home? Many factors should be considered before making this decision for your family including, market conditions, finance options, specific needs of your new home, reason for moving and the idea of possibly moving twice. Because everyone's story is different how to buy a house before selling yours will be answered by what your specific needs are.
Market Conditions
Current market conditions will play a big part in the decision making process of how to move-up or downsize. In real estate there are two main types of markets, either a Sellers Market or a Buyers Market. In a Sellers Market there is very little inventory and homes are selling very quickly, usually with multiple offers. In a Buyers Market there is an abundance of inventory and homes can take up to 6 months to sell.
Prior to buying a house before selling yours it is very important to educate yourself on the current market and value of your property. You don't want to purchase a new home and then find out your current home is worth less than you thought.  Working with a Gonzales Team real estate agent they will be able to perform a Comparative Market Analysis on similar homes in your neighborhood to give you an estimate of your properties value and an idea of what type of market you will be up against. We will also be able to advise you on the market value and neighborhood market conditions on any new homes you would like to purchase.
It is always a good idea to consult a real estate agent to discuss what the current market conditions are. This will help you to maximize your money in both purchasing and selling.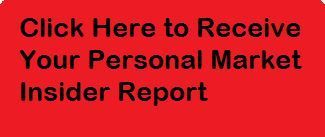 Finance Options
Undoubtable one of the most important factors to consider when you are thinking of buying a house before you sell yours is your finance options. Some of the options will be to pay cash, qualify for a bridge loan, qualify for a home equity line of credit or qualify for two loans.
By far the best option is to pay cash for the new home before you sell the current home. If you have the funds available this would be the ideal situation. Paying in cash would alleviate any financing delays and in some market conditions a cash purchase can get a better deal.
Another way to buy a home before selling yours is qualifying for two loans. If you don't have the down payment you could qualify for a bridge loan. A bridge loan is a short term loan with interest that you must qualify for that can be used towards the downpayment and closing costs. The bridge loan is to be paid back out of the equity of the current property at closing. A home equity line of credit is very similar in that you must qualify for the loan, it is short term and you pay back the line of credit out of the equity of the sale. There are restrictions on the steps and timelines for home equity lines of credit and bridge loans so it is a good idea to speak with an experienced agent to set yourself up for success if this is the option for you.
Any one of these options would allow you to stay in your current home and move into the new home upon closing. Of Course this also means you will own two homes and possibly have two mortgage payments until the current home sells.
Specific Needs
Your families specific needs and reason for moving will have a huge impact on how to buy a house before selling yours.
For example if you must be in a particular neighborhood, school zone or need a specific floorplan you might consider purchasing prior to selling your home to make sure you get what you want. The only downside of this option is that you could potentially have two mortgage payments until your property sells.
On the other hand if you sell your property first and not able to find the home that fits your needs you might end up living in a rental or living with relatives until the new home is available. Another option is possibly renting your property back from the new buyer after closing. You will have to pay rent and the buyers lender will have time restrictions on length of rental period. Usually the new lender will allow up to 60 days rent back. In that time frame you would need to find your new home and move into it. This could possibly make your new home search rushed and maybe you will settle for a new home that doesn't exactly fit your needs.
How to Buy a House Before Selling Yours
There are many things to consider before you make the decision to buy before you sell. Make sure you way all the pros and cons of the process. There are a few that could be a deal breaker and you will need to sell before you buy. Because we are in the local real estate market everyday we will be able to suggest the best strategies to help you. We have set up a complete buyers consultation and listing consultation that we will address your specific needs to help you with your decision.
The Gonzales Team of Keller Williams Realty Henderson Nevada has been selling real estate in the Henderson area since 1995. As local agents with more than 20 years experience we have been able to put together a complete online guide to help you search all the very best real estate deals in the Henderson and Las Vegas valley. On our website you will be able to search all available listings in Henderson, Las Vegas, Boulder City and North las Vegas including traditional sales, foreclosures, short sales and even auction properties. With our system you will never miss out on a property ever again!
Only CURRENT available listings in the Henderson and Las Vegas area!
All CURRENT available homes for sale in Henderson
All CURRENT available homes for sale in Las Vegas
Unlike other search sites, the MLS listings on our site are updated daily and do not contain "pending" or "Contingent" properties that are already  in escrow. This eliminates hours of wasted time and frustration.
First and foremost you will be able to sign up to receive free automatic updates on a daily basis so that as new listings come on the market you will be notified by email. You can also sign up for a Market Insider report to get all local statistics on your neighborhood prior to selling.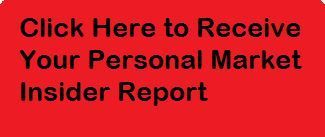 [wnt_grid keyid="1″ maptype="disabled" ownertype="all" paginated="true" sortoptions="true" maxresults="50″ search_mode="form" primarysearchtype="active" searchtype="community" state="NV" min_price="70000″ max_price="20000000″ listing_status="Active" community="Green Valley Ranch||Henderson,Green Valley Ranch||Las Vegas" /]