Buyer Consultation
Analyze Your Needs and Wants
in a Buyer Consultation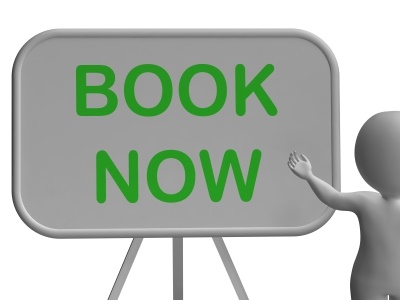 One of the most overlooked steps in the home buying process is the buyer consultation. Most agents don't understand how having a 1 hour buyer consultation in your office with a client will save the buyer hours of frustration. Having a buyer consultation results in less time viewing homes, less headache and hours of frustration. The best part of a buyers consultation is that you will be a happy home owner in your new home faster.
When you have decided to buy a home, your Gonzales Team real estate agent will schedule a buyer consultation with you as soon as possible. The Gonzales Team has taken many years of working with clients and put a system in place for a successful buyer consultation. At the buyer consultation you will be able to go over all your wants and needs. We will drill down into every aspect of a new home and this will ensure that your Gonzales Team agent will know exactly what you are looking for. This results into the agent not showing you homes that don't match your criteria. That is the number one complaint that I hear from buyers and we have set up a system to combat this.
The Nevada Purchase Agreement is confusing enough. So when you add the added stress of doing it quickly to write an offer on home at the last minute it can be even more confusing. In our Gonzales Team Buyer Consultation we will go over all the Nevada Purchase contracts, disclosure and all other documentation in a relaxed setting. You will be able to read through it at your leisure and ask any questions if you wish.
We will be able to go over the current market conditions of the entire Las Vegas Valley and the specific area you are wanting to buy in. This step is very important for the negotiations when you have found the home of your dreams. This will make the offer process go faster and smoother with less frustration.
Then we will be able to view homes. This is the best part of buying a home when you do it right because you will be viewing homes that match your criteria not going on a goose chase. This is the step that most buyers and agents just want to jump to and then do all the steps above after you have found the home you want. The only problem with this is that when you find a home you need to move quickly and write an offer as fast as possible so that you don't lose out on the home. And sometimes because the agent didn't take time to go over the contracts or the current market conditions your offer could be rejected because of steps being overlooked.
If you are interested in buying a home and want to start the buyer consultation process please contact us at [email protected] or 702-291-8126.
[wnt_grid keyid="1″ maptype="disabled" ownertype="all" paginated="true" sortoptions="true" maxresults="50″ search_mode="form" primarysearchtype="active" searchtype="city" state="NV" min_price="0″ max_price="1000000000″ listing_status="Active" city="Henderson" newListings="1″ single_family="y" /]
All CURRENT available homes in Las Vegas NV
All CURRENT available homes in Henderson NV
Las Vegas NV homes under $100,000
Las Vegas NV Homes $100,000 to $200,000
Las Vegas NV Homes $200,000 to $300,000
Las Vegas NV Homes $300,000 to $400,000
Las Vegas NV Homes $400,000 to $500,000
Las Vegas NV Homes $500,000 to $600,000
Las Vegas NV Homes $600,000 to $700,000
Las Vegas NV Homes $700,000 to $800,000
Las Vegas NV Homes $800,000 to $900,000
Las Vegas NV Homes $900,000 to $1 Million
Las Vegas NV Homes $1 Million to $20 Million
Henderson NV Homes under $100,000
Henderson NV Homes $100,000 – $200,000
Henderson NV Homes $200,000 – $300,000
Henderson NV Homes $300,000 – $400,000
Henderson NV Homes $400,000 – $500,000
Henderson NV Homes $500,000 – $600,000
Henderson NV Homes $600,000 – $700,000
Henderson NV Homes $700,000 – $800,000
Henderson NV Homes $800,000 – $900,000
Henderson NV Homes $900,000 to $1 Million
Henderson NV Homes $1 Million to $20 Million
Image courtesy of [Book Now Whiteboard shows reserving or arranging by Stuart Miles] at FreeDigitalPhotos.net