Best Bars to Watch the Super Bowl in Henderson
---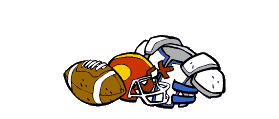 To say the Super Bowl is a HUGE event in Las Vegas is an understatement. It is kind of an undeclared holiday with all the tourists and attention the city gets on this one day of the year. Thousands of visitors flock to  Las Vegas to make their bet on the Super Bowl to strike it rich and of course have some fun. The Las Vegas strip casinos, restaurants, local bars, clubs and sports books will be hosting Super Bowl parties with food and drink specials to entice you in.  Many of the events on the Las Vega strip will set you back a pretty penny. Prices ranging from Several hundred dollars per person to several thousand dollars per person. However there are many local options in Henderson that you can make your bets and enjoy the Super Bowl parties with food and local entertainment. Below are the top six best bars to watch the Super Bowl in Henderson, including sports bars, restaurants, and casinos that you can make reservations to view the big game. No matter where you decide to watch the big Super Bowl 50 I hope your team wins and your bet makes the spread.
Top Six Best Bars to Watch the Super Bowl in Henderson Nevada
Born and Raised Bar
10050 S. Eastern Ave
Henderson NV 89052
(702)685-0258
http://www.bornandraisedlv.com/
Born and Raised is a locally owned and operated sports bar based on a place where locals can go and know that they matter not just the tourist that visit our amazing cities. This bar was created on the ideals that we all matter. Born and Raised features 32 Flat screen tv's, 15 gaming machines, 20 different beers on tap, and during all NFL games they have $3 shot specials, $3 Coors light, $18 100 oz Coors light towers and $6 Tito's Bloody Mary's. Visit the Born and Raised website for more specials and make reservations for the big game.
Inn Zone St. Rose
2990 St. Rose Parkway
Henderson, NV 89052
(702) 614-1713
The Inn Zone is a locally owned and operated sports bar has been a fixture in Las Vegas for more than 20 years. The Inn Zone features many during and food specials during all games and is no exception for the Super Bowl. You can watch the big game on their HDTV's and enjoy the gaming machines and even place last minute bets in their own in house sports book. Visit The Inn Zone website for specials and a list of additional locations.
Nacho Daddy Henderson
9925 South Eastern Ave
Henderson Nevada 89183
(702)462-5000
http://www.nachodaddy.com/home
Nacho Daddy is a local staple in the Las Vegas area. Nacho Daddy specializes in gourmet healthy Mexican food with vegan and gluten free food. Some of their food specials will include the "Pack" wings, Filet "Manning" Nachos, "The 12th Man" Mexican Street Burger, and the "Big Ben" Burrito.  Nacho Daddy features large screen HDTV's monitors throughout the restaurant  for sports viewing and will be featuring many food and drink specials. Visit Nacho Daddy's website for more information on specials and to make a reservation.
Timbers Bar and Grill Horizon
1450 W. Horizon Ridge
Henderson Nevada 89012
(702)492-0027
http://www.timbersgaming.com/football.html
Timbers has several locations within the Las Vegas Valley all with a different home team sport bars. The Henderson location is a Seattle Seahawks home team bar. Woot Woot!!! I am a huge Seattle Seahawks fan. I grew up in Henderson however I moved here in 1983 from Seattle Washington so by birth right I am a Seattle Seahawks fan. Don't Judge!! There are TV's everywhere, pool tables, arcade games and lots of lounge seating. During all NFL games Timbers features $2.00 off burgers, $2.00 off breakfast, $2.50 Drafts, 48.00 pitchers, $5.00 classic screwdrivers, and $6.00 big bear bloody marys. WARNING Timbers is now a 21 and older only bar. Visit the Timbers Bar and Grill website for more information.
Green Valley Ranch Casino
2300 Paseo Verde Parkway
Henderson Nevada 89052
(702)617-6800
https://greenvalleyranch.sclv.com/
This upscale Green Valley casino resort caters to the local Henderson clientele. Green Valley Ranch casino features many options for the big game on Sunday. They will be hosting big game viewing parties in both the Lobby Bar and Grand Events center. The Lobby Bar party will start at 1:30 and the Grand Events Center will start at 2:30. You can also make your bet and view the big game in their fantastic Sports Book. Call and visit the Green Valley Ranch website for more information.
Sunset Station Casino
1301 W. Sunset Road
Henderson Nevada 89014
(702)547-7777
https://sunsetstation.sclv.com/
Sunset Station Casino is located in the heart of Green Valley and caters to locals. Visit the Sunset Station Race and sportsbook to make your bet on the big game and stay to relax and watch the game on their big screens. Visit the Sunset Station Casino website for more information.
[wnt_grid keyid="1″ maptype="disabled" ownertype="all" paginated="true" sortoptions="true" maxresults="25″ search_mode="form" primarysearchtype="active" searchtype="city" state="NV" min_price="0″ max_price="1000000000″ listing_status="Active" county="Clark County" city="Boulder City,Henderson,Las Vegas,North Las Vegas" newListings="1″ /]